SIGN UP TO THE NEWSLETTER
Sustainable tourism, storytelling, and social impact for travelers. News, tips, guides, and solutions delivered straight to your inbox.
St. Augustine famously said, "The world is a book, and those who don't travel only read one page." Regardless of whether you only flip through a few chapters or devour the whole book, venturing beyond the first page is a powerful way to learn about the world beyond your front yard.
Historically, travel has been packaged as a way to "escape" the daily grind, and travelers have been encouraged to stay and play without a care in their desired destination. But times are changing, and travel is too.
When you travel, you do not travel in a void. Your presence in another place makes a difference, and the decisions you make when you travel have an impact — positive or negative — on the environment, the people you meet, their communities, and their culture.
Travel can be a powerful way to learn about other cultures, create connections with people you might not otherwise encounter, appreciate people's dynamic differences, and develop new skills. But, when you travel, you should do all of these things thoughtfully, intentionally, and with respect.

You can do your part by:
Learning about local customs and culture before leaving home.
Staying in locally owned accommodations and shopping at locally owned businesses.
Following Leave No Trace principles.
Being aware of water usage and waste creation.
Thoughtfully sharing your travel experiences with family and friends.
Avoiding activities that harm or exploit people and animals.
Choosing tour operators committed to sustainable practices.
Tourism doesn't exist without travelers. As a traveler, you wield great influence over how the tourism industry harms and helps people and places around the world. Use that influence with care by making mindful decisions and holding the tourism industry at large accountable for doing the same.
While Rooted is designed to specifically support the tourism industry, you will find tools, resources, and ideas here that you can use to become a better traveler.
It's time to demystify all that terminology!
This guide is a go-to resource to help make sense of 70+ common words and phrases related to sustainable tourism (yes, even that murky term "sustainable tourism" is defined!).
This A-to-Z collection touches on topics related to the environment, tourism supply chain, consumer behavior, and more.
Recent Articles for
Travelers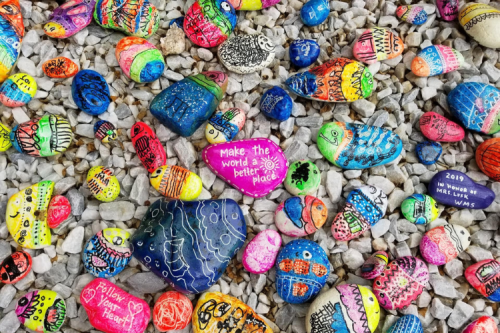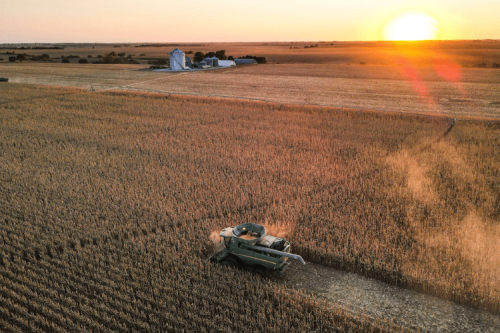 Page [tcb_pagination_current_page] of [tcb_pagination_total_pages]
Page [tcb_pagination_current_page] of [tcb_pagination_total_pages]
Rooted Resources for
Travelers
Page [tcb_pagination_current_page] of [tcb_pagination_total_pages]
Additional Information and Insight for Travelers
Beyond Guilt Trips: Mindful Travel in an Unequal World by Dr. Anu Taranath - I highly recommend this book, which unpacks the complexities of justice, race, inequality, and privilege in the travel context. Though written with people studying and volunteering abroad in mind, this book is a treasure trove for anyone living or traveling abroad.
The Transformational Travel Journal - Grounded in ancient wisdom, mythology, and contemporary science, this journal designed by the Transformational Travel Council is an insightful guide to exploring the world more mindfully.
Sustainable Travel: The Essential Guide to Positive Impact Adventures by Holly Tuppen - This accessible guide offers practical advice for travelers interested in traveling more responsibly from a woman who has traveled around the world without flying.
Uncornered Market - A wealth of resources for anyone who wants to be a more sustainable traveler. A few top picks include these articles on top sustainable travel tips, voluntourism, and how social media influencers can use their power for good.
What is 'greenwashing' and how can we avoid it while travelling? - This excellent 101 article from Conde Nast Traveller cuts through the buzzwords and explains how to identify legitimately ethical tourism businesses.
Meaningful Map - This initiative from Tourism Cares highlights tours and travel initiatives surfacing frequently overlooked, unheard, or oppressed stories in popular destinations. At the moment, there is only a North America map.
Wanderful - This community of women travelers includes resources, guides, lots of community-only events, and travel deals. It's a fun, supportive membership group for any women looking for camaraderie and friendship.
Leave No Trace - According to Leave No Trace, 90% of people don't realize the environmental footprint of their actions. This website is a wealth of information on sustainable environmental practices primarily focused on its seven principles.
Sustainable Travel: A How-To Guide for Making a Positive Difference to the Planet - Compiled by Lindblad Expeditions, this 18-page guide provides guidance on six questions travelers should ask travel companies to determine the depth of their commitment to sustainability.
10 Steps To Be a Mountain Hero - Straightforward and simple, this practical guide on how mountain visitors can reduce their environmental footprint was developed by the International Olympic Committee and UN Environment Programme.
Tomorrow's Air - Traveling has a large carbon footprint. Travelers can minimize their environmental impact in a lot of ways, including actively funding carbon removal programs. One designed specifically for travelers is Tomorrow's Air, which is incubated by the Adventure Travel Trade Association.
Cruise Ship Report Card - Cruising is notoriously bad for the environment, despite the fact that many cruise lines say they are eco-friendly. Friends of the Earth publishes an annual report card comparing some of the largest cruise companies' and ships' environmental initiatives. Cruise companies with small ships are not listed here, so you may need to do independent research on those operators.