SIGN UP TO THE NEWSLETTER
Sustainable tourism, storytelling, and social impact for for travel content creators. Industry news, tips, guides, and solutions delivered straight to your inbox.
Whether you're a writer, blogger, influencer, photographer, videographer, podcaster, or some other content creator working in the travel and tourism industry, you have a job that many people envy.
But you know being a storyteller is hard work, and with that hard work comes incredible responsibility.
After all, your job lets you interact with interesting people, participate in engaging activities, and see incredible places … but you also have the difficult decision of deciding what deserves coverage and how to approach and frame every single piece of content you create.
Your job is more than just creation. You must:
Decide who or what you will feature — and who or what you will leave out.
Think critically about word choice, imagery, messaging, personal perspective, and historical and cultural context.
Know where to find and how to incorporate underreported stories, people, or social and environmental issues that bump up against tourism.
Understand how the content choices you make impact the behavior and actions of readers, listeners, followers, and fans.
Stay on top of new ways to approach travel content.
And you need to do that over and over again, even as you juggle travel plans, assignments, and relationships that keep your career afloat while avoiding burnout and animosity about content creation that many people consider "soft."
As a powerful influence bridging travelers with the places they visit and the communities they encounter, you play a critical and often under-recognized role in the tourism industry. Rooted is here to provide you with the tools, resources, ideas, and inspiration you need to fuel this important work and confidently navigate the relationship between sustainable tourism and responsible storytelling.
Travel writing can be problematic.
You are the solution.


R
esponsible Travel Writing:
A Course for Content Creators
Content creators: You are key gatekeepers for helping travelers make smart, responsible, and thoughtful decisions. Your influence matters a great deal. People look to you for advice, and the behavior you model has an impact, especially for younger consumers and women.

This 40-minute webinar highlights nearly 20 ways content creators can "build back better."
Recent Articles for
Travel Content Creators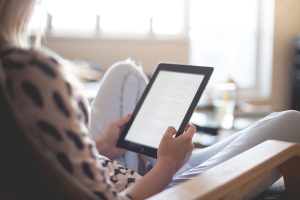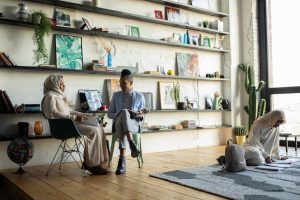 Page [tcb_pagination_current_page] of [tcb_pagination_total_pages]
Rooted Resources for
Travel Content Creators
Page [tcb_pagination_current_page] of [tcb_pagination_total_pages]
Additional Information and Insight for
Travel Content Creators
Resources for writers:
Solutions Journalism Network - Educational resources and support for solutions journalism.
Cultural Appropriation for the Worried Writer: Some Practical Advice - What to know about appropriation and writing outside your identity.
Impact Travel Alliance Media Network - Join a community that harnesses the power of different types of content creators and provides them with a platform to match with relevant brand opportunities (such as press trips and sponsored campaigns), as well as the opportunity for them to collaborate and cross-promote. When you apply, please note that JoAnna Haugen referred you.
Factfulness: Ten Reasons We're Wrong about the World — and Why Things are Better Than You Think - Journalism often thrives on extremes. This book uses data to highlight some of the misconceptions the media (and society in general) perpetuate. It also offer strategies for recognizing and thinking beyond those misconceptions.
10 Responsible Practices in the Ethical Influencer's Toolkit - Actionable ideas for being more environmentally, socially, and culturally mindful.
Focus on These 3 Pillars to Be a Responsible Travel Writer - Three areas every travel writer must consider in developing more responsible content.
Resources for travelers:
Uncornered Market - A wealth of resources for anyone who wants to be a more sustainable traveler. A few top picks include these articles on top sustainable travel tips, voluntourism, and how social media influencers can use their power for good.
Meaningful Map - This initiative from Tourism Cares highlights tours and travel initiatives surfacing frequently overlooked, unheard, or oppressed stories in popular destinations. At the moment, there is only a North America map.
Wanderful - This community of women travelers includes resources, guides, lots of community-only events, and travel deals. It's a fun, supportive membership group for any women looking for camaraderie and friendship.
Leave No Trace - According to Leave No Trace, 90% of people don't realize the environmental footprint of their actions. This website is a wealth of information on sustainable environmental practices primarily focused on its seven principles.
What Travelers Can Do to Save the Planet - Published by AFAR in the wake of COVID-19, this article suggests habit changes and how to positively create impact related to carbon emissions, plastic waste, supporting local communities, and other issues.